Glaucoma is the leading cause of preventable blindness worldwide. The disease is characterized by progressive optic nerve degeneration and visual field loss, often caused by increased intraocular pressure (IOP). There is no causative treatment; treatment is aimed at lowering IOP to a target level to stop disease progression. Treatment starts with topical medication or laser. For patients with more advanced and worsening glaucoma, surgery is indicated.
The standard surgical treatment for glaucoma is trabeculectomy. The PRESERFLO™ (formerly InnFocus) MicroShunt (MS) is a new, minimally invasive drainage device which has been suggested to result in similar IOP lowering, but with faster visual recovery and less complications and postoperative interventions. However, this is based on limited evidence, underscoring the need for a randomized controlled trial (RCT).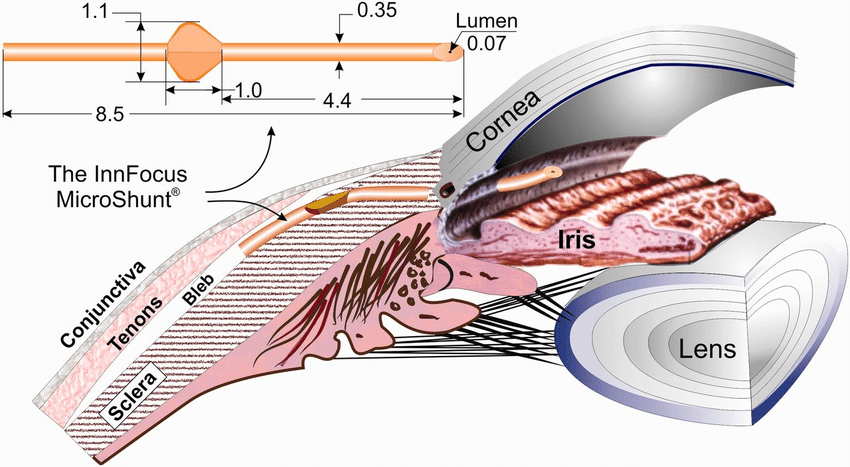 The objective of this project is to aid in deciding on the use of the MS in glaucoma surgery by assessing its efficacy and cost-effectiveness in patients with primary open angle glaucoma (POAG) compared to trabeculectomy (TE). The study involves a multicenter, randomized, single blind, non-inferiority, interventional clinical trial, involving 9 medical centres in the Netherlands of which the Rotterdam Eye Hospital is one of the involved centres. All included patients will be followed for one year after surgery.
Start date: August 2020, end date: August 2022